HISTORY OF OUR CREATIONS SCHOOL.
Creations School is a K-10, co-educational school. Established in the year 2002 to make children well rounded and self dependent individuals. The objective of the school is to develop optimistic self image, implicit obedience, a happy sense of sharing, love, good manners, courtesy on speech, conduct behavioral & hygiene.
Children in our school come from different cultural backgrounds, they have different religions and they speak different languages. We celebrate and value this diversity. We encourage the children to be proud of their own culture, religion and language and to show respect for those of others. The curriculum in the school is well planned with a priority given to developing high standards of literacy and numeracy.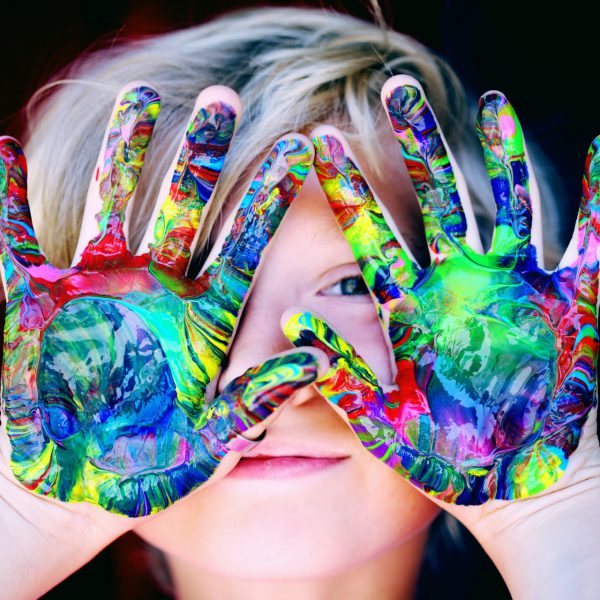 DearParents,
I welcome you here, to a world of learning in enjoyable ways, to a world where every child is challenged to grow to his or her potential. We at Creations strive to provide an education that aims at the refinement of both character and personality.
We continuously work to weed out what is undesirable and carefully nurture what is desirable as we firmly believe that molding the kids at an early age is very important. We at Creations see each child as a unique creation of God and that every child requires to be dealt in a different way. Creations is able to provide an environment in which every child is comfortably groomed and developed into not only a well-educated but also an individual with a strong personality capable of becoming leaders of the future.
With more than 19 years of experience in the Education sector, we believe that providing education is not teaching a child to just read, write and become proficient in Mathematics and Science. This would surely make a person literate but not educated. Creations school stands committed to develop an individual's honesty, loyalty, confidence, discipline at the gates of life, and a fine balance between academic and extra- curricular activities which leads to the all-round development of a child.
This is a special place, where our students, parents and teachers work together with a common mission and shared goal to prepare our students to be the leading citizens of tomorrow's world. We believe in the fundamental dignity of each individual. We believe that educational excellence helps to develop understanding, reasoning and thinking skills. It also helps to instill a life-long appreciation for learning and helps foster a sense of moral and ethical behavior.
I would like to conclude by saying that, it is far better to have a son or daughter who is 'good' rather than extremely intelligent or well-groomed. If God showers your child with the combination of all three qualities -brilliance, elegance and goodness then you could not be any richer or luckier.
We wish you and your child have a rewarding experience at CREATIONS.
Mr. Manish Tandon
Director
Creations School, Bareilly has come a long way since the year 2002, with the moto of providing high quality education. Our children represent our hopes and dreams and as a parent you want the best for your child. We are proud to have worked with thousands of parents and molding thousands of children to ensure that they are given the right knowledge to face future challenges.
My dear Parents, I express my heartfelt thanks to each of our parent who has trusted us to share some delightful moments with the invaluable gift that God has bestowed upon them in the form of their child. We deeply cherish the joy that all these little children bring into our lives.
It is our firm belief at Creations that education is not merely imparting knowledge but more of opening the child's mind to self-expression. With over 19 years in nurturing the young buds I have seen that a little hard work, some attention from parents, guidance and a pat on the back from teachers make the process of learning easier, acceptable and enjoyable for the children to develop into their best version. A healthy Parent-Child partnership also plays a vital role in the child development.
We are proud of the fact that we are able to instill poise and self-confidence, a sense of Family values and cultural ethics, qualities of leadership and ability to face challenges in every child that comes under the umbrella of Creations.
The canvas of our curriculum is so broad that we focus on all-round development of the child i.e. not only intellectually but physically, emotionally, morally and spiritually also aided learning and stage exposures for every child. Our constantly upgrading education pattern aims at the refinements of both character and personality.
We motivate and encourage our student to scale new heights through not only their hard work but also to work in a smart manner.
At Creations we provide collaborated atmosphere for education and a healthy environment where work, sports and co-curricular activities that molds our students and spur them on to be the brightest and the best in all horizons of life.
Mrs. Richa Tandon
Chairperson
We'll handle your child with care!
How To Enroll Your Child In A class ?